BlazerKen94
★ E-Rank ★





Posts

: 100


Rings

: 228


Fave Character

: Shadow


Subject: Sonic Overture (Fangame) Sun Nov 23, 2014 11:36 pm

---

Played this a couple of weeks ago. gotta say that it's pretty fun and the creator did a fine job with it as it actually felt like i was playing a new game as opposed to other typical sonic fan games. From creator Jassbec of SonicRetro, A more in-depth view of what the game itself is about:

Quote :

Sonic Overture is a fan made prequel to the original Sonic the Hedgehog, created to tell the story of Sonic's adventures on Christmas Island.
Sonic Overture takes place on Christmas Island, Sonic's birthplace. Dr. Eggman is mining the island for the precious substance known as phossil to power his machines as he investigates the mysterious South Island and the Special Zone. Sonic sets out to foil Eggman's plans. Meanwhile, a stranger from Christmas Island is following Sonic...

This game plays on much of the scrapped prototype material of Sonic the Hedgehog, such as canned designs and unused level imagery.
--------------------------------------------------

Screenshots






For me I think it's great to see how things could have looked had sega used the levels that they scrapped, and even more so that he made this as a fanmade prequel to the original sonic the hedgehog. if anyone ever wanted to experience that classic sonic feel, then this is one game I recommend that you should try. it's pretty fun and cheery.
Guest
Guest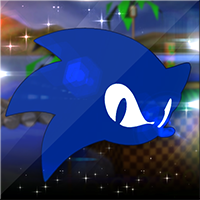 Subject: Re: Sonic Overture (Fangame) Tue Nov 25, 2014 12:07 am

---

I gotta say the detail in the background and stuff looks amazing and I never heard this part about sonic at all I will definitely check this out.
Twistafreak321
★ Regular Member ★





Posts

: 48


Rings

: 77


Fave Character

: Knuckles


Subject: Re: Sonic Overture (Fangame) Fri Nov 28, 2014 12:50 pm

---

ive seen plenty of sonic rom hacks in my days but this is one looks really good it has great background and good level design definitley worth getting into
Sponsored content

Subject: Re: Sonic Overture (Fangame)

---