BlazerKen94
★ E-Rank ★




Posts

: 100


Rings

: 228


Fave Character

: Shadow


Subject: [Sonic 2] Sonic Boom Sun Oct 11, 2015 6:40 pm

---

Not to be confused with the recent Tv show and the games but a couple of years back, sonic boom was a hack of sonic 2 created by snkenjoi and iojnekns for the 7th sonic hacking contest back in 2009. The plot of the hack is basically about sonic having to run through a power plant that is being controlled by a giant orbinaut known as King orbi and must defeat him while being able to escape from his base alive. with that out of the way and if anyone wants to try for themselves, here is a gameplay video, along with the link for those who wants to play it.




.:Download:.
Guest
Guest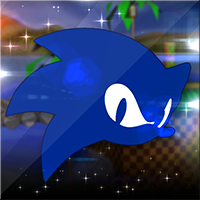 Subject: Re: [Sonic 2] Sonic Boom Mon Oct 12, 2015 6:21 pm

---

I remember this Sonic hack from few years back, it was the hardest game that I've ever attempt to finish it. The only trouble I'm having completing this hack was avoiding the fire that is chasing Sonic and/or defeating that giant boss at your second time. Well, it was a fun game though...