I have about 4 of them. I'll list from most favorite to least favorite (in a good way).
1) Sonic CD
This soundtrack alone got me inspired to produce and do Sonic beats and remixes. I played Sonic CD to death on Sonic Gems back in the early 2000s.
I played this a couple of time back in the 90s on PC, but lost the CD. But once I started playing hardcore, the music grew on me and tried to go and download the OST.
That's when I discovered Sonic CD had 2 different Soundtracks. If you loved the "Past" tracks on the US version, then the JP version was pretty a remix collection of the "Past" tunes.
(The US couldn't change the "Past" tracks since it's hardcoded in the game).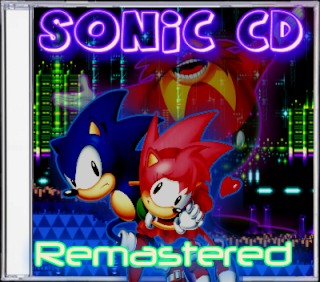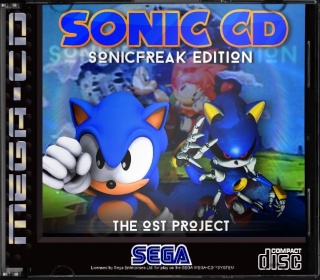 I honestly loved both of them. From the US "Sonic Boom" theme song, to the Japanese version of "Stardust Speedway". That's when I got inspired to  remixed both OSTs into one
with the Sonic CD Remastered back in 2009 (which is now Sonic CD SF Edition in 2016).
2) Sonic R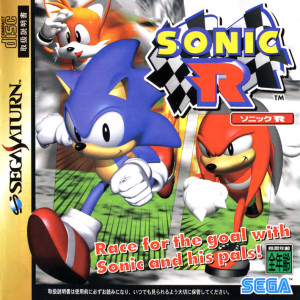 Despite this game is somehow disliked for it's style, Sonic R is one of my 2nd favorites.
This soundtrack is pure 90's Dance and R&B, which may sound outdated for some people, but is super nostalgic to me.
One of the best tracks in that soundtrack is "Diamonds in the Sky" and of course, the catchy "Can you feel the sunshine".
Actually, I enjoyed all of them to be honest. Even "Living in the City" was extremely catchy. I dig it.
3) Sonic 3D Blast (Sega Saturn)
Sonic 3D Blast for the Sega Saturn and PC. Man...I recently listened to the OST for the Sega Saturn version and was blown away.
It's produced by the same artist who produced Sonic R. So the 90s Dance and R&B style is in this one.
I grew up with the Sega Genesis version, so I had no idea the Sega Saturn version had an OST like this. Definitely one of my top favorite Soundtracks.
4) Sonic Adventure 2
There's isn't much to say. This soundtrack was well diverse for a Sonic game. Hip-Hop with Knuckles, Smooth Jazz with Rouge, Rock with Sonic, Techno with Shadow, Electronica with Eggman and Soft Rock with Tails.
Hands down a dope Soundtrack and it's probably why the game is considered to be one of the best 3D Sonic games because the music appeals to literally everyone to keep them playing.
But yeah, that's my take on my favorite Sonic Sountracks. Others I dig that didn't make my list is the Sega Genesis Trilogy and a few modern ones, but they didn't have as much impact compared to the ones above.