★ SonicFreak ★
Admin





Posts

: 140


Rings

: 269


Fave Character

: Rouge the Bat


Subject: Wondershare Video Editor Sun Mar 13, 2016 12:53 pm

---

Wondershare Video Editor is a crossbreed between Windows Movie Maker and Sony Vegas. User friendly like Windows Movie Maker but also have some advanced effects like Sony Vegas. I have used this as my primary video editor since 2014.

This is a portable version, so it's small in size that you can store it on a flash drive on the go.

You can do the following on this video editor



Clip Video & Images

Video effects like Snow, Fire, Rain, Sunlight & etc.

Change Video Hue, Contrast & Saturation

Change Video Speed & Pitch

Change Audio Speed & Pitch

Censor Video with Pixel Editor

Overlay custom logos & text on your Video

Much more


Skydrive Server: [You must be registered and logged in to see this link.] Google Drive Server: [You must be registered and logged in to see this link.] Zippyshare Server: [You must be registered and logged in to see this link.]
KingSonic
★ E-Rank ★





Posts

: 58


Rings

: 64


Fave Character

: Sonic lol


Subject: Re: Wondershare Video Editor Sat Mar 19, 2016 1:16 pm

---

Ayye the set up kinda reminds me of WMM and its nice and colored, Im getting this asap, might jus make a video today :afro: Thanks bro

_________________

[You must be registered and logged in to see this link.]
Sega™_azn
★ New Member ★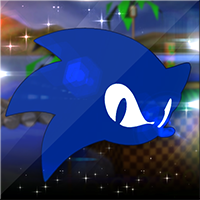 Posts

: 2


Rings

: 2


Fave Character

: Sonic


Subject: Re: Wondershare Video Editor Fri Mar 25, 2016 7:57 pm

---

Alright so i went ahead and copped this joint and this didn't work i couldn't find "Video Editor.exe"

_________________

GucciBeats

:https://www.youtube.com/channel/UCdjirthB7e_4Xxh0hAgyhsw

I AM SUPER SANIC
★ SonicFreak ★
Admin





Posts

: 140


Rings

: 269


Fave Character

: Rouge the Bat


Subject: Re: Wondershare Video Editor Sat Mar 26, 2016 6:50 pm

---

[You must be registered and logged in to see this link.] wrote:

Alright so i went ahead and copped this joint and this didn't work i couldn't find "Video Editor.exe"

It's in there. I just double checked.

Try to sort file name by alphabetical order and scroll until you see it.

If it's still not there, then I'll update the archive.
DJ Stompaddict
★ Regular Member ★





Posts

: 22


Rings

: 22


Fave Character

: Vegeta


Subject: Re: Wondershare Video Editor Sun Apr 03, 2016 9:38 pm

---

hmmm I will try this software. It better not disappoint, I hate krillin level softwares...

_________________

King Vegeter

[You must be registered and logged in to see this link.]
DJ Stompaddict
★ Regular Member ★





Posts

: 22


Rings

: 22


Fave Character

: Vegeta


Subject: Re: Wondershare Video Editor Sun Apr 03, 2016 9:40 pm

---

I use the professional video production shitz... I use professional everything shitz

_________________

King Vegeter

[You must be registered and logged in to see this link.]
Sponsored content

Subject: Re: Wondershare Video Editor

---