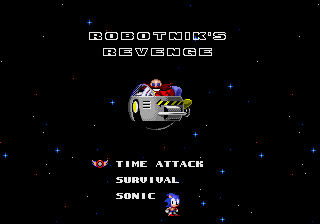 So for those who never played this before,
Sonic
2 Robotnik's revenge or the commonly shorten term Robotnik's Revenge is a hack of
sonic
2 created by ColinC10 in 2008. basically the point of this hack is more or less a time attack/Survival hack where players must beat a combination off all bosses from both
sonic
1 and
sonic
2 on the death egg. and that's pretty much all there is to it. so if you want a try at this, you can get it down below.
Download: Robotnik's Revenge v1.0