★ SonicFreak ★
Admin





Posts

: 140


Rings

: 269


Fave Character

: Rouge the Bat


Subject: DJ SonicFreak FL Studio Edition now available! Mon Jul 27, 2015 10:45 pm

---



Hey what's up everyone?
As a celebration for hitting 40k subscribers over at my YouTube, I had released a FL Studio Sonic Themed Edition, complete with an assortment of Sonic sounds and my personal drumkits.

You can download it below at this thread.
http://sonicfreak.forumotion.com/t64-dj-sonicfreak-2015-fl-studio-edition#172

I had also added mirror downloads, since the main dropbox link was overloaded and was temporarily disabled. So hopefully the new Skydrive and MEGA links won't give any issues.

Aside from that, thanks for joining and supporting! This place is a bit rusty since the last time I was active here was in May, but that's gonna change as I plan on adding Sonic contests here like the Sonic Rap Beat contest and bunch of other things to keep the place fresh.

If you have any questions, feel free to ask!

-SonicFreak
Guest
Guest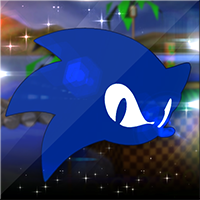 Subject: Re: DJ SonicFreak FL Studio Edition now available! Thu Oct 01, 2015 3:48 pm

---

You welcome SonicFreak

Other people and I will support you all the way.

Speaking of contest, when will the Sonic Rap Beat contest happen? Is there gonna be a Sonic Fanart Contest? If so, then I'll like to help you out with that if possible.